ResQ51Kmg365's Kick Ass Web Site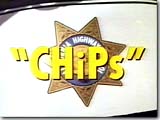 Another on of my favorite shows of my childhood was CHiP's. A tale of some of the California Highway Patrol officers daily patrol and sometimes personal activities. Main characters were LA Seven Mary 3, Jon Baker and his partner LA Seven Mary 4, Frances Poncherello. Growing up Jon was (still is) my favorite while my sister was into Ponch. Erik Estrada was in all the teen mags so his face was all over our room. Larry Wilcox's picture was much harder to find. What can I say, I am a sucker for blondes with baby blues.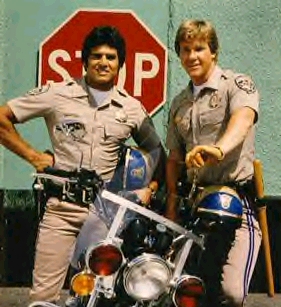 CHiP's decided to have a 'reunion' show in 1999. Entitled (duh) CHiP's 99. It was basically an updated version of the old show except now Jon is a Captain, Getrare is the Commissioner, Grossi is a Detective and Bruce is a Sergeant. Baricza returns to reprise his role also.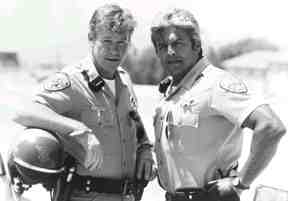 The two hour show deals with Ponch coming back to LA after 15 years away from his old colleagues. He returns just in time to help catch a car theft ring. (Sound familiar?)